Early Childhood Education
Modesto City Schools offers a variety of fully-subsidized (free) and partially-subsidized (sliding fee scale) Early Childhood Education program options to over 1,400 students up to the age of 12. Each program provides an outstanding educational experience which can foster a young child's intellectual, social, and emotional growth to prepare for a successful education.
Students take part in intentionally planned indoor and outdoor learning activities during their school day. Developmentally informed instruction focuses on school readiness and success, based on the age of the student. Preschool students are introduced to the concepts of words and numbers, and are encouraged to express their feelings, develop self-confidence and get along with others. Each program option also provides parent involvement and education opportunities, as well as components on child health, nutrition, and social services.
Heidi Nunes
Senior Director, Early Childhood Education
Nunes.H@mcs4kids.com
(209) 574-1625

We are excited to launch our 2023 ECE Summer Bridge webpage!
Click here or scan the QR code below to explore summer learning opportunities that will help prepare our littlest learners for TK and K!
Don't forget to check out the weekly videos featuring ECE teachers and specialists that show families how to interact with their backpacks. The videos were filmed and produced by Mr. Garcia and his students in the Johansen Viking Production Network. We are so impressed by their work!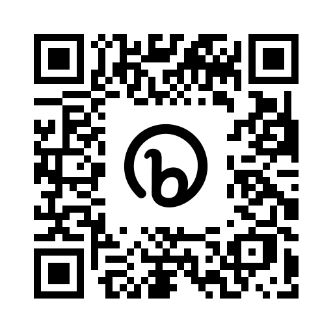 Please join us for our monthly parent meetings held virtually with Microsoft Teams. You can access the meetings with the links below.
Note: The meetings will only be available during the scheduled dates and times.
DRDP Parent Survey/DRDP Cuestionario de Padres
Pre-K Early Childhood Education
Family Child Care Homes
Sixteen (16) Family Child Care Homes provide child development services to infants, toddlers and preschool-age children.
Six (6) Licensed Family Child Care Homes in the Modesto area provide Early Head Start/ Child Care Partnership for children aged 2 months through 3 years for qualifying families.
To apply for any of the Early Childhood Education options, please call:
(209) 574-1651
As part of the Early Childhood Education ongoing program improvement, a cycle of activities are completed. The cycle begins with the Community Assessment to make decisions about the programs' design and services. Information and data collected for the Community Assessment include the demographics of children and families in the service area, local economic measures such as housing and rental prices, unemployment figures and available social services. Next in the cycle are the annual self- assessments.
All Early Childhood Education programs are required to complete an annual self-assessment. During the self-assessment, review teams that include staff, parents and administrators review all program areas: Fiscal, Health and Safety, Program Design and Management, Eligibility/Enrollment, Child Development and School Readiness. All the information from the Community Assessment and the self-assessment findings are analyzed and program goals and strategies for program improvement are developed.
CCTR Preschool Self-Assessment
Delegate Party Policy Committee (DPPC)
Modesto City Schools Head Start Program is a Delegate under the Grantee, Stanislaus County Office of Education. Representatives from each of the schools are selected to make up the Delegate Parent Policy Committee.
The DPPC meets once a month during the school year for approximately 1.5 hours
DPPC is responsible for very important decisions that affect the operation of the Head Start Program, such as:
How to spend Head Start budget money.

Interviewing prospective Head Start staff.

Determining the quality of programs in Head Start.
As a parent of a Head Start student, you can:
Volunteer to help in the classroom.

Attend the monthly parent meeting at your center.

Continue your involvement in DPPC.

Represent Modesto City Schools at the county level.